As part of its tenth year celebration, TITAN partners with Mitchell & Ness for the first time ever to collaborate on an apparel collection that looks back and pays homage to an iconic team of the '90s.
Fusing TITAN's heritage and Mitchell & Ness' ability to storytell thru product, the 8-piece collection consists of a hoodie, a satin jacket, game jersey and shorts, tees, and a flat-brimmed cap that take design cues from the 1996 Grand Slam Champions, and are inspired by championship culture and the pride of winning.
ALL-TIME PRE-GAME DRIP
Game Satin Jacket & Shooting Shirt
Directly inspired by warm-up uniforms from the '90s, the black satin jacket features a secondary TITAN logo on the chest area, with a bold championship-inspired graphic on the back.
Along with it is a loose fit mesh fabric shooting shirt. Draped in red tones with hits of black and white accents on the collar and cuffs, the vintage v-neck shirt is highlighted by a TITAN wordmark at the front.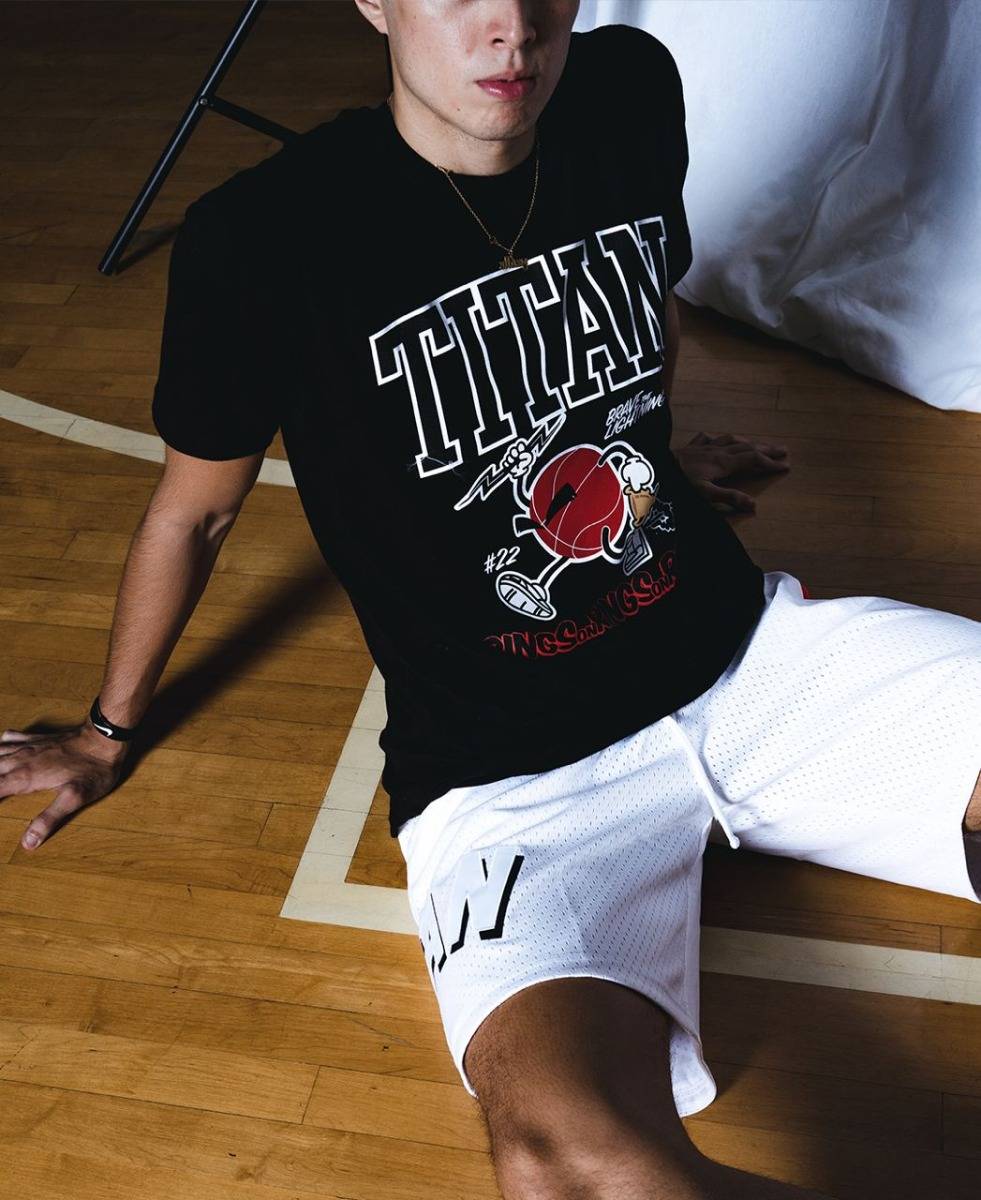 BATTLE GEAR
Game jersey & shorts
Predominantly dressed in white, the jersey features a tri-toned ribbed collar with subtle gold hits that nod to title-winning glory. To top off the clean look, a TITAN script logo with satin details is stitched on the chest and side of the shorts, while a special 'Brave The Lightning' callout is imprinted on the jock tag.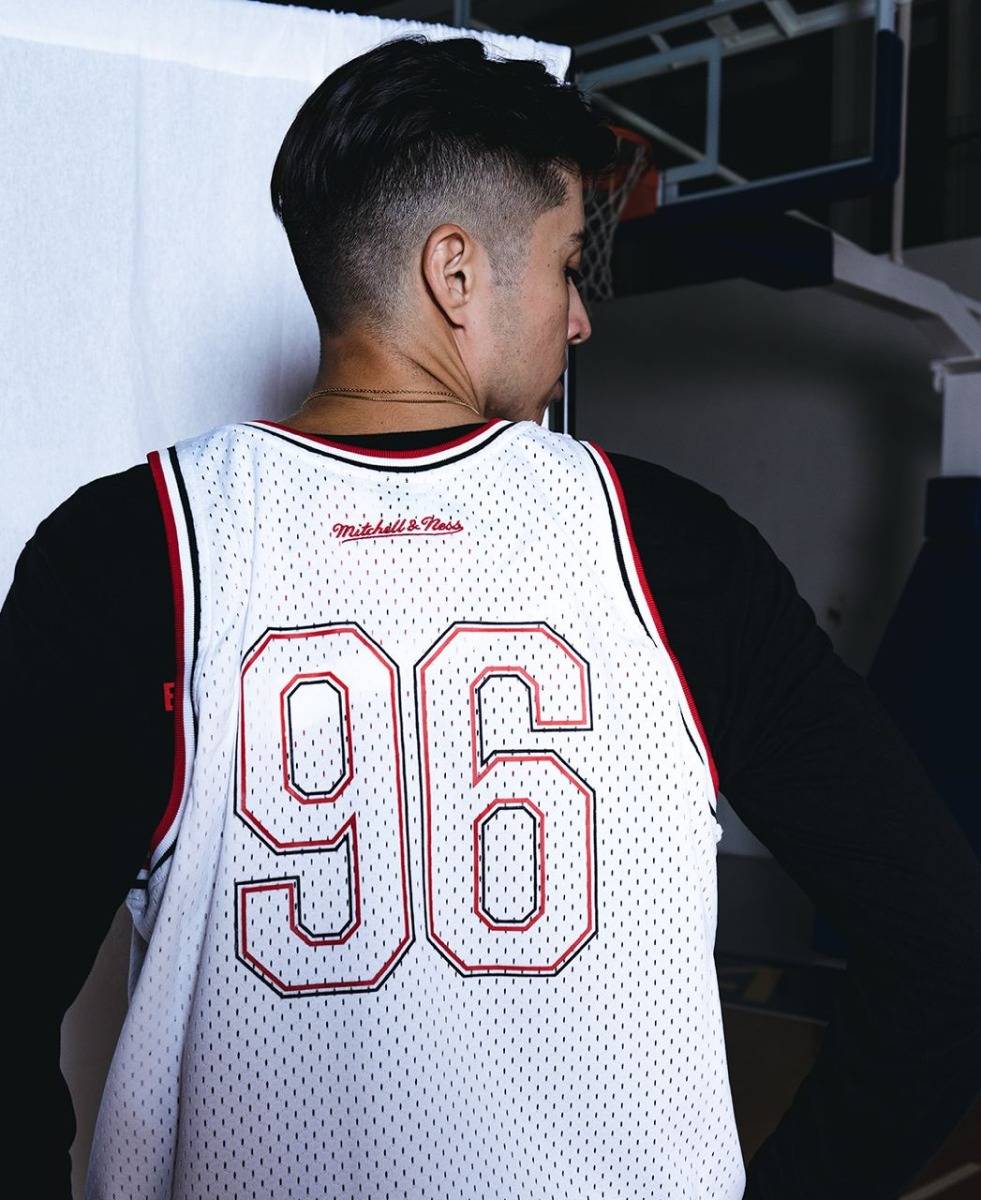 CHAMPIONSHIP MATERIAL / FANWARE
Tee, Pullover Hoodie & Cap
Taking cues from timeless and vintage champ and parade gear, the two tees feature a striking championship-inspired graphic - with the TITAN wordmark imprinted on the black tee.
The 100% cotton, gray pullover hoodie and the black flat-brimmed cap feature the text 'TITAN Basketball' and are tributes to the loyal fans who helped will one the most historic runs of all time.